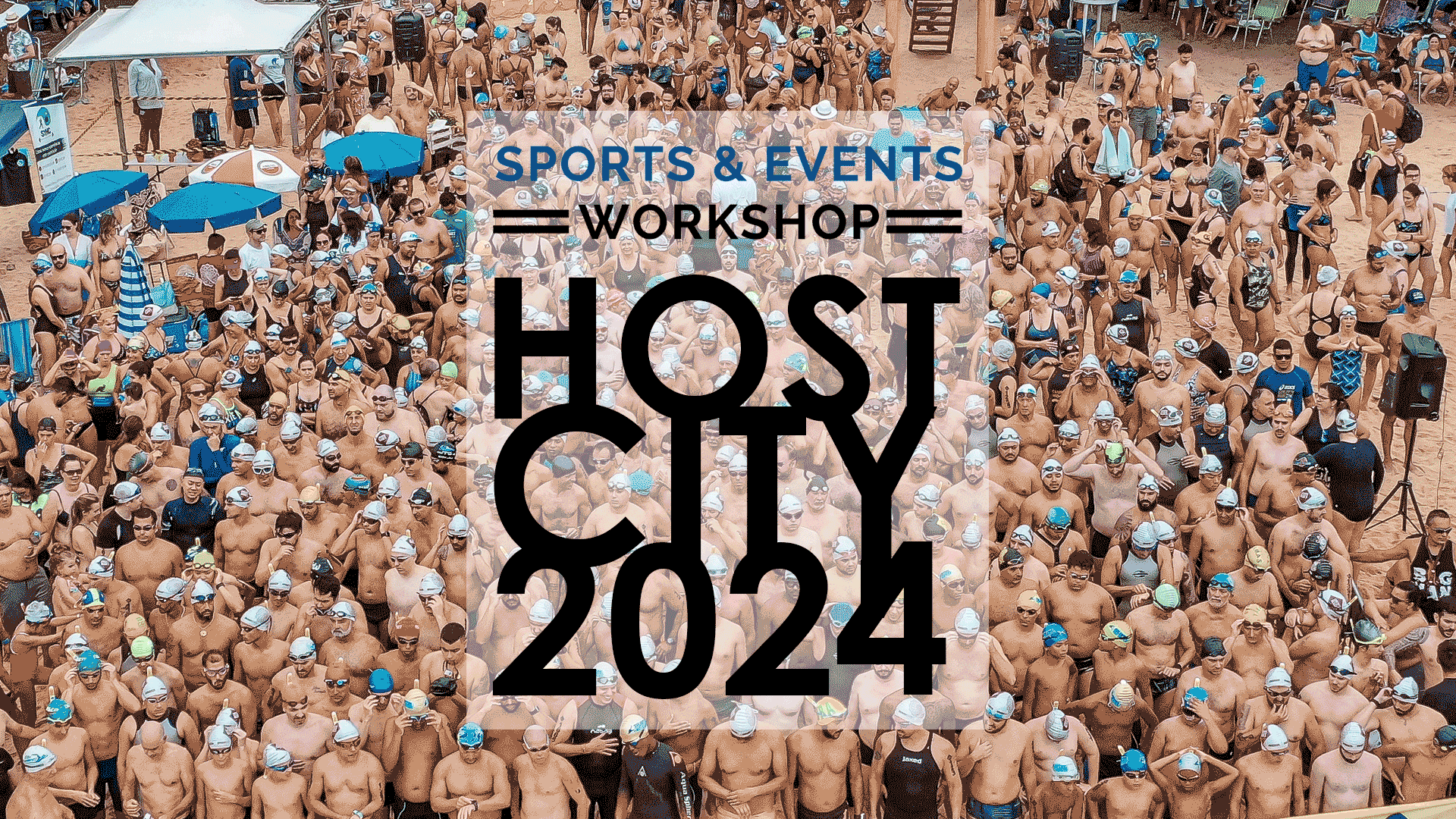 Sports and Events Workshop makes its debut in March 21 – 23, 2023, in host city Valencia, Spain.
With high potential growth, the event is the ideal marketplace for Sports focused travel and meetings.
Why host the Sports & Events Workshop?
A successful host city will:
Generate social and economic benefits
Reinforce its global image and brand
Boost community health and wellbeing
Create a legacy to be proud of

Some facts about sports tourism and its impact 

Sports tourism is one of the fastest growing sectors in tourism
Tourists are increasingly interested in sport activities during their trips whether sports is the main objective of travel or not
Hospitality and tourism businesses that participate in this connected ecosystem will be the ones to take flight with sports fans and are better positioned to win the day – Forbes, 2022
Sport events of various kinds and sizes attract tourists as participants or spectators and destinations try to add local flavours to them to distinguish themselves and provide authentic local experiences -UNWTO, 2022
Whatever your ambitions, needs and challenges, we will work with you to bring the best out of your city. 
We provide:
A professional event with a rich programme of 3 days, designed to give all participants the best first-hand hospitality and culture experiences in the city 
An opportunity to position your city as a leader for sports meetings and events
Showcase your city and services to a hand-picked group of  sport travel agencies, meeting enterprises from Europe
A high quality conference programme with relevant topics and experts to attract key buyers
Media coverage in both social media and traditional communication channels of Grupo eventoplus y media partners
Networking opportunites and experiences in your city to forge lasting business relationships with sports travel planners, your potential clients!
Stay ahead of the game with us. Contact us to apply for Host City 2024:

Showcase your city to sports travel professionals!